Diving In St Lucia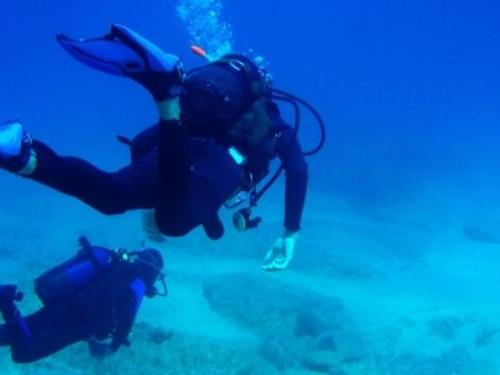 Marigot Beach Club and Dive Resort is home to a PADI certified dive centre which caters for beginners and advanced divers, offering a full range of dive courses with a wide variety of equipment for hire. Since diving in St Lucia is very popular with our guests, we have created a special "St Lucia diving" package that includes accommodation, meals and diving trips – click to download our exotic dive packages brochure.
We work closely with leading divers and instructors to ensure you have a safe and enjoyable diving holiday in St Lucia. We organise diving trips to some of the most stunning dive sites in St Lucia, including Anse Chastenet Reef, Turtle Reef and Pinnacles, where you'll see a huge variety of marine life including goat fish, filefish, trumpet fish, barrel sponges and pillar coral – and if you're lucky, you may even spot a turtle or two.
If snorkelling is more your thing, there's plenty to see in the warm, clear waters of Marigot Bay, including groupers, parrot fish and even the occasional seahorse.
We can also organise water taxi trips to some of St Lucia's best snorkelling spots – please contact us for details.

No diving on Sundays or bank holidays. Our dive packages do NOT include gear. If you don't have your own gear with you, and would like to hire diving gear from us, please note the following rental charges:
BCD US$11.00
Regs US$11.00
Mask US$6.00
Fins US$6.00
Tanks US$15.00
In addition, marine park fees must be paid, at a rate of US$5.00 per day or US$15.00 annually.
Check Out Our Exotic Dive Packages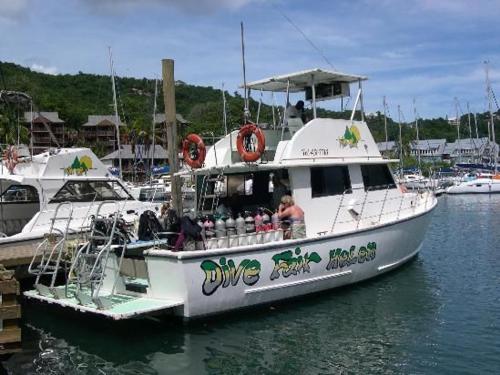 Dema Special (Click PDF below for Dema Special)
Snorkeling Tours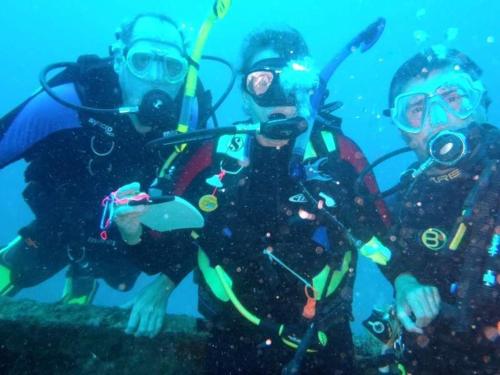 St Lucia Snorkeling
St. Lucia offers some of the finest snorkeling in the region. Because the island is volcanic in nature there are spectacular coral reefs, trenches, caverns and walls all nestled with an array of Caribbean reef fish. These sites can be found literally within a stone throw from most of the beaches along the sheltered west coast with the more popular sites located within the marine reserve areas.
St Lucia Snorkeling Excursions
Package Includes
2 Snorkel Tours
Anse Cochon/Soufriere (Pitons/Anse Chastanet)
Equipment
Lunch
Marine Reserve Pass
Dock Pickup and Returns
Boat Trip
Snorkel Guide
Cost:
Adults: US$75.00
Under 12 Years: US$55.00
Snorkeling could not be easier - just put on your mask, snorkel and fins and you're ready to experience the adventure of a lifetime. The Discover the Underwater World video and Snorkeler's Field Guide gets you started. These materials located at our dive shops introduce you to the exciting world just beneath the waves, previews some of the sights you will see and also gives fish identification and snorkeling tips for adventurers of all levels. Our Dive masters and Instructors are available to formally train you. Inquire about our snorkeler certification course.
Kayaking tours