Welcome to Marigot Beach Club & Dive Resort
There's no better place than Marigot Bay to discover St Lucia's beauty, warmth and spirit. Universally recognised as one of the Caribbean's best kept secrets, Marigot Bay is a peaceful and unspoilt beauty spot on the western coast of St Lucia. Fringed with wildlife-rich mangroves and overlooked by steep hillsides lined with stunning rainforest, Marigot Bay's natural beauty is the most idyllic backdrop you could wish for to your relaxing and rejuvenating St Lucia holidays.
Marigot Beach Club and Dive Resort is a villa-style St Lucia hotel that has true St Lucian character. Sitting on the water's edge on the north side of Marigot Bay and accessible only by boat, the resort's understated elegance blends effortlessly into its natural surroundings.
Start your day with a swim in our freshwater pool or in the clear, warm waters of the Caribbean sea; take a water taxi trip or try your hand at snorkeling or diving in Marigot Bay; enjoy a gourmet dinner of locally-sourced fresh food; and fall asleep to the song of cicadas and tree frogs.
Looking for paradise? Look no further than Marigot Beach Club and Dive Resort… it's the St Lucian discovery you'll never forget.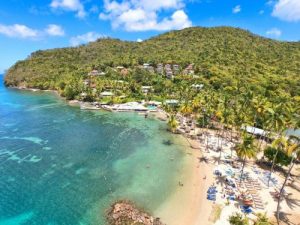 Relaxation & Fun
Kick off your shoes, shrug off your worries and relax at Marigot Beach Club and Dive Resort – our 40-room, villa-style resort in Marigot Bay, the jewel of St Lucia.
Marigot Beach Club and Dive Resort is the place to be if you want to de-stress on your Caribbean holidays, and if you prefer St Lucia hotels and resorts that offer a laid-back and friendly atmosphere where the emphasis is on relaxation and fun.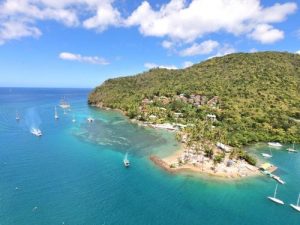 Exotic Bay
Uniquely situated in a stunning and secluded part of St Lucia that's only accessible by boat, Marigot Beach Club and Dive Resort is nestled in lush tropical rainforest overlooking one of the most beautiful and exotic bays in the world. From the veranda of your studio or villa you'll enjoy spectacular St Lucian sunsets, and within a few steps you'll be on our palm-fringed white sand beach, sipping exotic cocktails from Doolittle's Restaurant and Bar.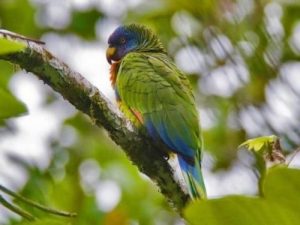 Explore & Enjoy
And if you want to explore the island's attractions during your holidays in St Lucia, you can take your pick from a number of exciting activities arranged for you by Marigot Beach Club and Dive Resort. From diving and snorkeling to organised tours and shopping trips, our experienced team is on hand to offer advice and help organise your adventure.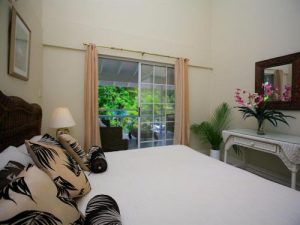 Paradise For Less
Staying in a St Lucia hotel or St Lucia villa doesn't have to break the bank. Marigot Beach Club and Dive Resort offers the lowest hotel room and villa rates in Marigot Bay, starting at just US$260 per room, per night. Click the image above to see our special offers page and find out about our latest great deals, offers and packages.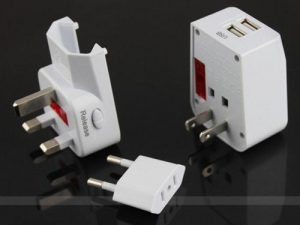 Electrical Supply
We use a 220v English electrical supply and do not provide transformers or adapters. However, we will charge guests' phones and laptops at the bar or reception.
SaveSave
SaveSave
SaveSave
SaveSave
SaveSave
SaveSave
SaveSave
SaveSave
SaveSave
SaveSave
SaveSave
SaveSave
SaveSave
SaveSave